reTyre One is our base tyre that allows you to continue cycling anywhere and all year long, without the hassle of removing the wheels to change the tyres. After one time installation you are reTyre ready and can adapt to any road condition in matter of seconds, just by zipping on the appropriate Skin.

reTyre One Premium is durable, fast-rolling, asphalt tyre, suitable for road cycling and commuting or as a spare set on your long cycling trips, with integrated zipper that lets you quickly adapt the tyre surface. Kevlar beads provide a lighter, premium quality tyre, for an even better tyre performance.


Special Features:

Reflective stripe

Kevlar folding bead




60 TPI

Lighter weight

The only thing you will now need to be able to adapt to any terrain and/or weather condition in less than 60 seconds are the Skins*!

*reTyre Skins are sold separately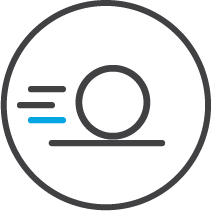 The fast-rolling, slick tread maximizes traction on asphalt roads and ensures a smooth ride.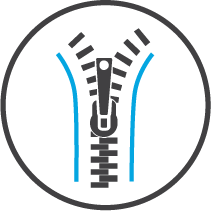 Our patented zip-on technology includes durable zippers integrated onto the side walls.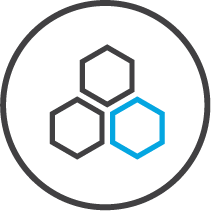 Our unique NXT rubber compound has the optimal balance between performance and durability.
26"
= 42-559/26x1.6
28"
= 42-622/28x1.6
All reTyre skins are compatible and interchangeable with the reTyre One base tyre of the equivalent diameter.
Size 26": 530g
Size 28": 590g

1. Mount the base tyre on the rim like any conventional tyre and inflate to the recommended tyre pressure noted on the tyre.

2. We recommend that you let the tyre sit on the rim for 24 hours or have a short ride before mounting the skin. This important step will allow the base tyre to expand and reach its normal size; which will guarantee a perfect fit between the skin and the base tire and the optimum conditions for use.
Can you use the Skins without the base tyre?

No, you need to buy a base tyre to use the reTyre system.

Which surfaces is this skin for?

All types of city roads, paved roads, tarmac, wet or dry asphalt.
What is the durability of the One Tyre?

Since the reTyre One tire is like any other regular tire, just with addition of zippers, the life expectancy is absolutely the same, only depending on your ride habits, storage, exposure to sun and different temperatures. For every manufactured batch of tires, we are sample testing for endurance on standardized test apparatus (with and without skin mounted), to ensure you get the best quality tire.

Do you need to deflate the base One tyre to zip on the Skin?

No. The Skins fit perfectly to base tyre (reTyre One) inflated and already used on your bike. No extra work required.

Can I mix and match different skins on reTyre One?

Yes, you can.
All reTyre skins are compatible and interchangeable with the reTyre One base tyre of the equivalent diameter.

What is the difference between reTyre One Wire and One Kevlar?

The main difference between the 2 tires is the material used in production. The bead is the part of the tire that comes into contact with the rim. Rigid type tires (also known as regular tires, wire tires) have a bead made using steel wire. This makes them durable and very stiff. Instead of using steel wire, folding bead tires use synthetic fibers like Kevlar. Kevlar is also a durable material but more flexible. This flexibility allows the tires to be folded and is lighter, so Kevlar tires are usually more lightweight than wire ones.

Should I choose One Wire or One Premium?

If you consider yourself an average cyclist and you are not looking for performance or weight saving on your daily rides, you can safely choose wire bead. However, if you are performance oriented and care about the additional weight, or if you are planning a long-distance bicycle touring trip and wish to have spare base tires, choosing reTyre One Premium with Kevlar beads will help you save space and weight on your trip, as they are easy-weight and foldable and can easily be brought in a backpack.

You can check your current tire for the size and pick a matching one. Per industry standards, these are common:

26" = 42-559/26x1.6 - common size for Mountain bikes, but can also be found on City bikes
28" = 42-622/28x1.6 - most common standard for Hybrid and E-bikes
29" = 50-622/29x2.0 - works on the same rims as the 28", but is a bit larger, common for Mountain bikes

However, for reTyre system, beside the wheel size, you will need to make sure you have enough fork clearance. Check our Size Guide for more information.
Good performance summer tyre
ReTyre One is fast-rolling. The grip feels very good. It is the best summer tires I have used. The downside is that I cannot use reTyre skins, because the mudguards of my bicycle are too close to the wheels. So I can only use reTyre in the summer. I have used reTyre One for two summer seasons.
Works like a charm
Only tested the reTyre One (size 42-622), but it performs just as expected! Low rolling resistance - pretty much like any road tyre. The zipper doesn't seem to affect anything so that's nice. Looking forward to testing the studded skin when the winter comes
Will reTyre work on my bike?
To determine if your bike will fit reTyre, two measures you should consider are: the tire (rim) size and the fork clearance.

There are several ways of determining your tire size. If you already have a bike, you can check the size of your current tyres, the number is engraved on the tyre sidewall. If the information is not readable, you can measure the rim diameter and find corresponding size. If you are buying a new bike, check the tire and rim specification.

After determining the size, you should make sure you have enough clearance for both reTyre One and Skin of your choice. Depending of the size, minimum clearance you need is as follows:
63 mm clearance for the 26" and 28"
72 mm clearance for the 29"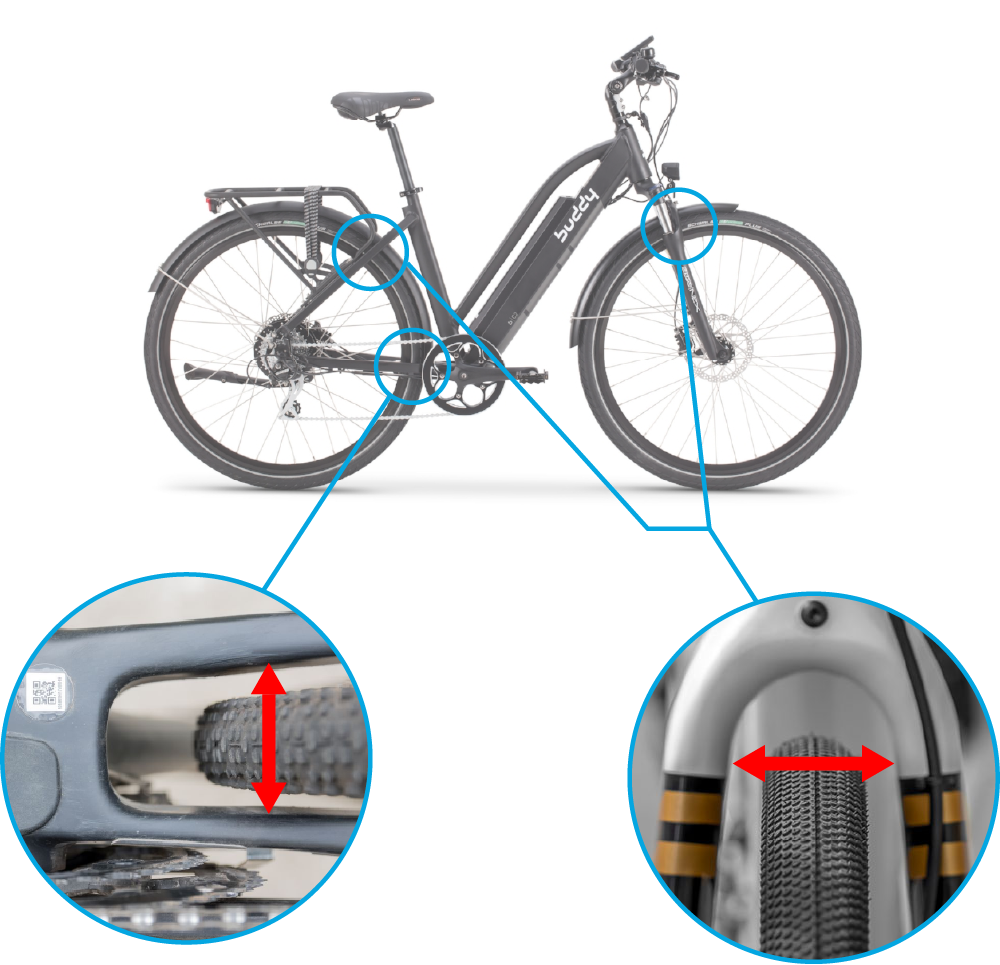 Fenders can sometime be a problem, but most are easily adjustable to fit reTyre.