A convenient waterproof storage bag for your reTyre Skins. Using reTyre bag when storing your Skins will extend the life of the products as the rubber is better preserved when not exposed to direct sunlight. The bag is solid made and makes your Skins easier to carry with.
Water-resistant materials.
So far so good
I have only had 1 ride on my my tires, and just the base tire. I love the fact that there is minimal rolling resistance and virtual no hum that you get in a mountain bike tire when on the pavement. Now theat winter is fully over in Alberta, I look forward to trying out the Gravel Chaser skins.
Will reTyre work on my bike?
Most bikes will fit reTyre, but to be sure check what size rims you have ...
and then measure the the areas as shown in the figure and see if it is below the the requirements below.
<63 mm clearance for the 26" and 28"
<72 mm clearance for the 29"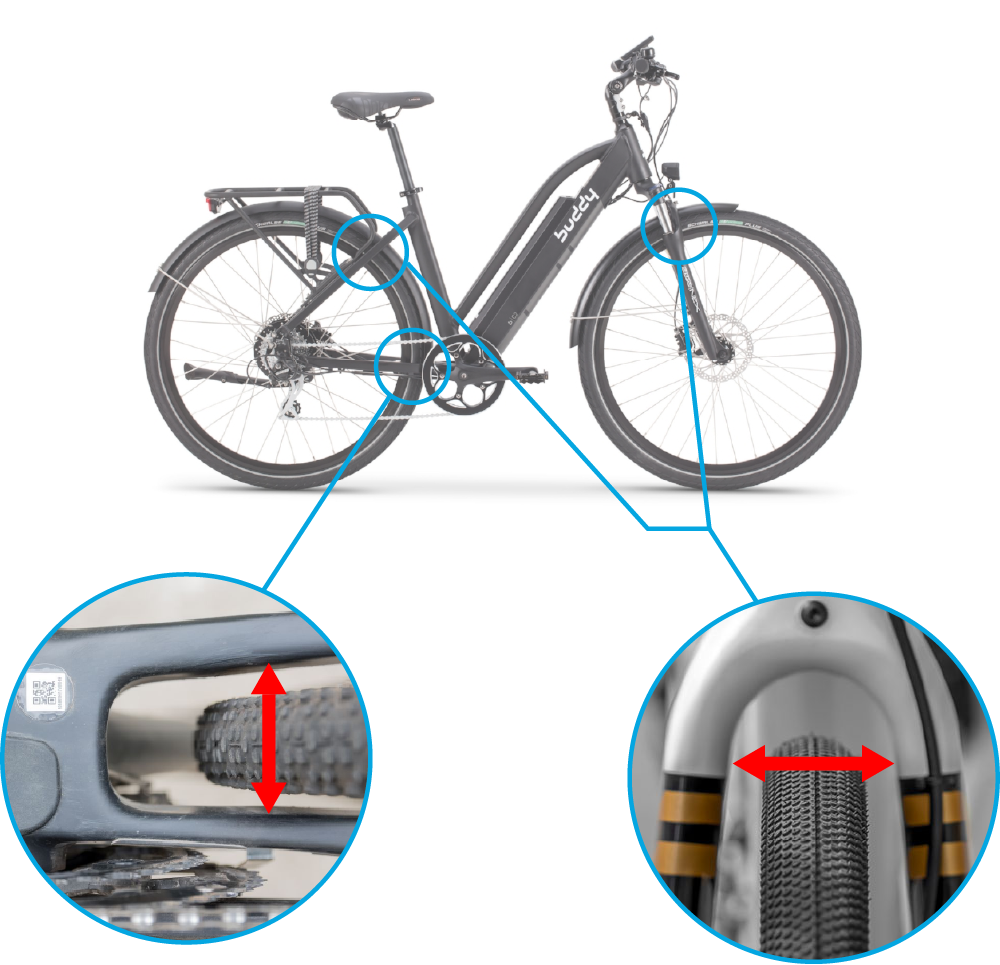 Fenders can sometime be a problem, but most are easily adjustable to fit reTyre.